This spring, we were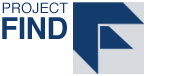 thrilled to partner with Project FIND, an organization serving low- and moderate-income and homeless seniors in New York City. Beginning next month, renowned percussionist and Feel the Music! teaching artist Bashiri Johnson will hold our first of many planned drumming workshops at Project FIND's Hamilton House Senior Center.
We can't wait to work together to better serve the creative seniors of our community with an outlet for expression through music and rhythm. Stay tuned for more on this wonderful program!