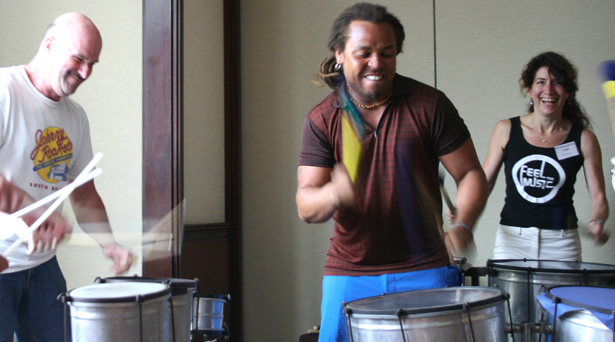 Feel the Music! is honored to work with world-class teaching artists and musicians who bring a rich array of music and arts workshops, classes and events to our curriculum.
Each is an accomplished, recognized musician or artist, many of whom have released their own records and toured, recorded and worked with some of the biggest names in music. Several have won awards, including our GRAMMY Award winning founding Board member, Arturo O'Farrill.
In addition to bringing the highest quality music and art skills to their classes, each Feel the Music! teaching artist serves as a positive role model for our participants.
Please read through their vibrant biographies to "meet" them – and feel free to learn more about each one by visiting their own websites.