Feel the Music! has partnered with Tribute WTC Visitor Center to provide concerts of solo instrumental music of contemplation and reflection on the tenth anniversary of 9/11. Concerts feature outstanding musicians Itai Kriss, Hernan Romero, Sean Harkness and Alan Grubner, and will take place on September 9th and 10th, 2011, at Tribute (120 Liberty Street, NYC), from 2pm-4pm each day.
FRIDAY, SEPTEMBER 9, 2011:
2pm – Itai Kriss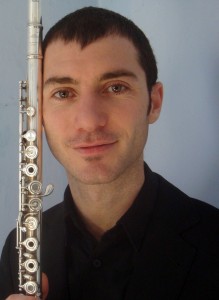 ITAI KRISS is a dynamic flutist whose musical style encompasses Jazz, Latin and Middle Eastern sounds. Born into a musical household in Israel, to a British father and a South African mother, Itai started playing flute when he was nine. In 2002 Itai toured the United States as part of a unique musical peace expedition headed by renowned saxophonist Arnie Lawrence – an ensemble of leading Jewish and Arab Israeli musicians – and performed across the USA. He was later invited to play at New York's Blue Note, an appearance which launched Itai's NY career. In 2008, Itai participated in the prestigious Betty Carter's Jazz Ahead residency program for emerging performers and composers, working closely with jazz legends such as Curtis Fuller, Nathan Davis and Dr. Billy Taylor on new compositions which ended up on Itai's latest album, "The Shark". Itai currently resides in New York, writes and performs with The Itai Kriss Quartet, The Salsa All Stars, and La Bola and is an arranger, producer and musical director for Latin, jazz and pop recordings and shows. "flawless sound, amazing technique…intimate yet vivid…a master of his instrument" – AlbanyJazz.com
3pm – Hernan Romero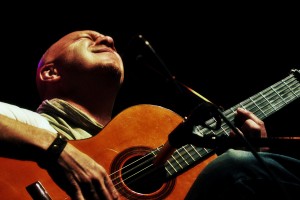 Virtuoso guitarist, singer, and composer HERNAN ROMERO has created a sound that inspires and stirs the soul, while providing a musical journey with his unique and passionate melodies. His music fuses flamenco-gypsy interwoven with textures of classical jazz and Latin rhythms to excite his audiences around the world. It can satisfy the taste of anyone who has an ear for a symphonious blend of a variety of genres that complement each other. He has worked with some of world's finest guitarists, including Al Di Meola, Paco De Lucia and John McLaughlin. His last 3 CD's Un Segundo Una Vida, Live at Trinity Church and Tres Caras de una Moneda mixes flamenco and Latin-based jazz to new realms. If you haven't listened yet to this collection, then your ears have not consumed the musical ambrosia of HERNAN ROMERO. hernanromero.com
SATURDAY, SEPTEMBER 10, 2011
Guitarist SEAN HARKNESS has been living and working in New York City since 1994. In that time he has performed with most of the city's best artists in almost every venue; released five CD's (including one on Windham Hill Records); extensively toured America, Europe, South America, the Caribbean, and Japan; won MAC and Backstage Bistro awards; has a Walden 12 string guitar model with his name on it; and feels as though he's finally just now starting to scratch the surface of what this amazing city has to offer. Sean's hottest recent project is the all new "H2 Duo" with trumpeter Mike Herriott, on Opening Day Records.  Awards and accomplishments aside, the chance to share his own personal music with an appreciative audience is always his greatest honor.
3pm – Alan Grubner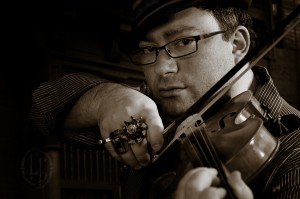 All forms of art inform ALAN GRUBNER's composition and experience of music. Alan has numerous critically acclaimed performances and recording credits on violin, electric violin and viola. He is the recipient of Dartmouth College's 1998 MacDonald-Smith Music Prize for High Achievement in Musical Performance and the Heiman-Rosenthal Ensembles Award for Excellence in the Creative Arts. Alan graduated from Dartmouth College with honors in music, and continued graduate studies in jazz performance at Berklee College of Music and the Boston Conservatory with many renowned teachers including George Garzone, Hal Crook and Matt Glaser. Alan has been an adjunct instructor of violin and improvisation studies at Five Towns and continues to appear as a featured artist and educator at some of the world's most prestigious venues including Carnegie Hall, Lincoln Center, London's Symphony Hall, Central Park Summer Stage, The Blue Note, Birdland, Iridium and the 92nd Street Y. alangrubner.com