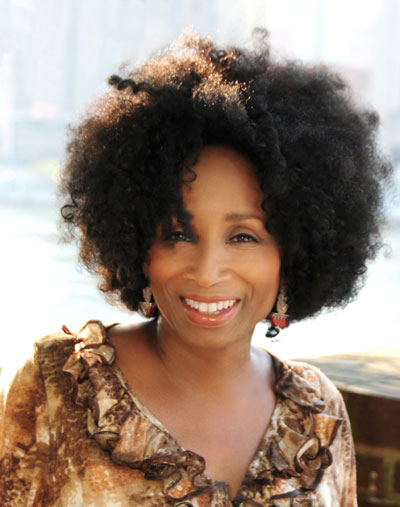 Janice Pendarvis is an eclectic, elegant, enthusiastic and world-class performer known for singing R&B, pop, jazz, reggae, rock and avant-garde music.
Having done so much different work over the years, her voice is part of the soundtrack of our lives. You may have seen Janice on tour with Sting; singing with the stars in New York at a Rock and Roll Hall of Fame Induction Ceremony; on channel 13 (WNET) in New York co-hosting a pledge drive; or on any number of Letterman and SNL shows or live gigs as a featured soloist or background singer. She has sung on live shows all over the world; on records and CD's; commercials and films; and, worked with many artists including The O'Jay's, David Bowie, Sting, Steely Dan, Jimmy Cliff, Roberta Flack, Laurie Anderson, Peter Tosh, Philip Glass, The Rolling Stones, Najee, Ben E. King, Brandy, Aaron Neville, Barry White, Max Romeo, Gossip and many more.
Janice grew up in Queens, New York. Her mother loved different forms of classical music so at an early age Janice fell in love with Coltrane, Miles, Bach, Beethoven and the Missa Luba. The sudden realization that she was the only kid in the neighborhood who sang Coltrane's solos made her get into more popular forms of music. Her professional career as an entertainer began as a songwriter. Producers and artists loved her song demos and kept asking a very shy and reluctant Janice Pendarvis to sing. Fortunately, she finally gave in!
Janice is featured in the 2014 Oscar winning documentary, Twenty Feet From Stardom. She is also an Associate Professor in the Voice Department at Berklee College of Music in Boston, MA, and Songwriting Faculty Member for the NYU Steinhardt Department of Music and Performing Arts Professions.