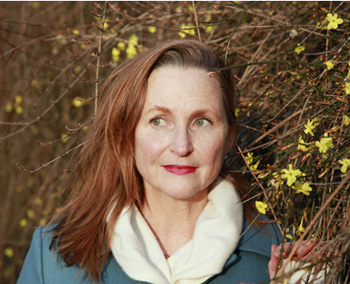 Deborah Berg is a New York City-based singer/songwriter and teacher whose distinctive voice, songwriting talents and warm teaching style characterize her 25 year musical career. She is proud to be an official Martin Guitar and Sennheiser endorsed artist.
Deborah has recorded 5 albums. The newest single, "Goin Nowhere" on her solo CD, "No Rush" (2012), played on over 87 terrestrial radio stations. Deborah was a featured ARTIST TO WATCH on iHeartRadio. She previously recorded three albums with her duo, Eye to Eye. The first two, under the Warner Brothers label, were produced by Gary Katz (Steely Dan). The third album, Clean Slate, was produced by Rhett Davies (Roxy Music).
Deborah has written and published over 50 original songs. She has had the pleasure of working with many notable musicians including Donald Fagan, Timothy B. Schmit, Jeff Porcaro, Jim Keltner, Larry Carlton, Jimmy Haslip, Keith Wilkinson, Dominic Troiano, Rick Derringer and Martin Ditcham. With Doug Katsaros, Deborah co-wrote the theme song for the public television program "Great Museums," a public television series devoted to America's museums.
Deborah has collaborated with her Eye to Eye music partner, Julian Marshall, on "Twelve Songs," a weekend songwriting workshop offered in the UK through the London Song Company, and has also led songwriting and singing workshops in New York City. In 2012, she was a guest songwriting teacher at Middlesex College in London.
She sings with her band, with the vocal trio, Dusty, and with the Middle Church Jerriese Johnson Gospel Choir.