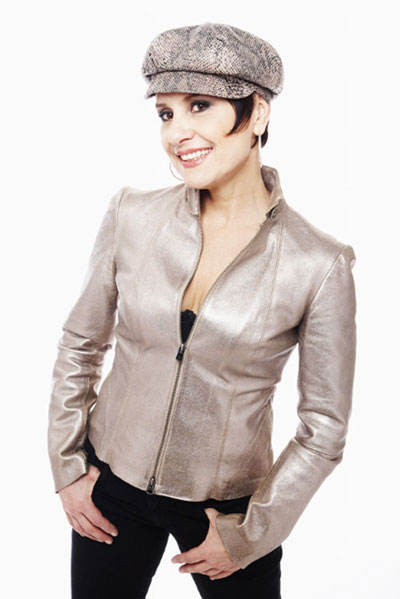 Imagine a musical career that includes singing alongside some of the greatest in the business: Mick Jagger (The Concert for NYC at The Garden), Cyndi Lauper, Cher, The Rev. Al Green, Joe Jackson (Happy Ending duet on Body & Soul, A&M Records), Dolly Parton, Sam Moore, Ronnie Spector, Darlene Love, Gov't Mule, Isaac Hayes, Buddy Guy, The Hives, Margaret Cho, and Rosie O'Donnell. She was even one of Bette Midler's Harlettes. Most recently, she's toured with Cyndi Lauper throughout the US, Europe, Japan and Australia. ..she's also the voice of the NY Met's theme "Meet the Mets"!
Miz E has also appeared on Late Night with David Letterman, The Tonight Show with Conan O'Brien, Jimmy Fallon, and has lent her mellifluous* tones to Saturday Night Live, 30 Rock, Rachael Ray, Sesame Street, and films such as The First Wive's Club, Pokemon, Sex In the City and Robert Altman's Tanner On Tanner as well as coaching Julianne Moore in the film "What Maise Knew". On top of all this, her commercial career reads like a phone book!
When she's got a few hours to spare, Miz E can be found in New York City performing with one of her bands, The Bev Leslies.